This was my monthly cable bill.
My monthly bill was $160.22 not including taxes and fees.  I was tired of paying an astronomical bill every month, so last week I decided to cancel my cable and only keep internet.  If you follow me on twitter, you know that I'm always tweeting about some reality or award show.  I am a true TV-nista! I have to have it on even if I'm not watching it.  I guess it's a comfort thing.  My withdrawal from cable was minimal and I survived. In fact, I didn't watch television the whole weekend nor did I miss it.  Not watching TV for 2 days was fine, but let's be real, I love TV. I would not be able to go without it forever.
So here is how I plan to watch television:
Online: There are many stations (ABC, NBC, FOX, etc.) that stream their shows on the internet.  My parents have HBO, so I log onto their HBO GO account to watch shows like True Blood and Sex and the City from the web.
Netflix: Offers unlimited viewing of TV shows and movies via game consoles, Blue-ray Players, HDTVs and many other devices for $7.99 a month. But the TV shows are mostly from past seasons. I will stream mine via my Wii, Google TV or Apple TV.
Hulu & Hulu Plus: Is an all-you-can watch video streaming subscription (Hulu Plus) service that carries lots of current-season programming. Unfortunately, I can't stream Hulu from my Google TV, Apple TV or Wii at this time, so I will have to just watch it over the internet.  But if you have Microsoft XBox 360, Sony Play Station 3 or Roku Streaming Player, you will be able to watch your favorite shows from your television.
Update: I figured out that I can watch Hulu on my Google TV via Playon. PlayOn makes it easy for you to watch your favorite videos, shows, and movies from websites such as Netflix, Hulu, YouTube and more on your TV using your Google TV, Wii, Xbox 360, or Playstation 3 over your home internet connection. PlayOn also works on your iPhone or Android phone.
Google TV: I own a Google TV.  It is a Smart TV that turns television and web into a seamless experience, giving you access to online content and videos from the comfort of your living room. With my Google TV, I can watch online content on a standard TV and not from a computer monitor which is what I prefer. Currently I am not able to stream my TV shows via the web on my Google TV like I can from my computer. What a bummer!  What is the purpose of it then? *sigh* But I can watch Netflix, HBO GO, YouTube and a few other new apps on it. I did a review on my Google TV a while back with more info.
Apple TV: I can rent new movies, buy TV shows, stream Netflix content, watch Vimeo and YouTube videos, and enjoy photos, music, and more on my HDTV's. I often download TV shows from the web to my computer and watch them on the Apple TV as well.
Wii: It's a game console, but I often use it to watch Netflix movies too.
Slingbox: This is a live TV streaming device that lets me watch cable from anywhere in the world. I have a box set up at my parents house that streams live TV from their cable right onto my computer.  My parents have cable deluxe so I can watch ALL of their channels for free.  My biggest concern about ditching my cable was that I wouldn't be able to watch my favorite channels live.  If you follow me on twitter, then you know I like to tweet while I'm watching my reality shows. The Slingbox is a great device.  The picture comes in very clear.  Not only can you watch it from your computer, but you can access it through a smart phone as well.
HDMI: Because I prefer the experience of watching television on my PC. I also connect my laptop to my TV via the HDMI port so I can watch my online shows but enjoy them on a larger screen.  There are many other options to connect a pc to the TV. I just prefer HDMI.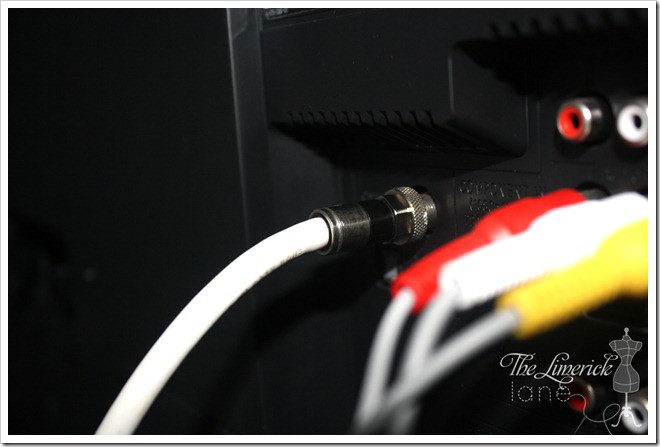 Digital: Through an agreement with the FCC, cable companies are required to broadcast free digital signals of local TV stations. Although the FCC doesn't enforce it and the cable companies don't tell you that. The cable companies want you to pay for it instead.
There are many channels you can get for free that are broadcasted digitally in analog and HD just by plugging the coax cable cord into the back of your TV. To get this to work, basic cable must be running in your home. In most cases, paying for just internet provides a digital cable signal.  Or if you are like me and live in an apartment building, odds are you don't need to have to pay for any form of basic cable because it's already running through your apartment building.  You will need cable outlets around your house in order to tap into it.  You will also need a TV with a digital tuner or a digital converter box. The majority of newer TV's come equipped with a digital tuner.  You can find out more details, including how to find out which signals are available in your location at TV Fool.
I plugged the coax cable cord into the back of my television and I get local ABC, NBC, CBS, FOX, CW, WB and PBS channels in HD. I also discovered that I get HBO, TMC, and Encore all in HD too! All free!!!!!
Different cable companies are piping out different unscrambled stations. Usually, all your local stations should be available, but it's possible for stations to disappear from time to time. To find out what's available at a given moment from your cable provider, the best advice is to use Google and troll the message boards of sites like AVS Forum.
Channels have funky numbering and can move around at moment's notice. So it is important to scan channels often.  Cable companies like to get sneaky and scramble stations on us.  When you start scanning for channels, you'll notice that some of the stations are labeled in ways you're not used to seeing, like 2-131. Also, you might have thought you lost a channel, but it's simple been moved and is labeled differently. I added the channels I watch often to my favorites list from my remote.  It was the quickest way to jump between good channels without sifting through the crappy ones.
I was so nervous about getting rid of my cable since I am addicted to the television.  I had to really research and think about how I was going to do it and still benefit from watching my favorite shows. But I'm going to enjoy only paying a $29 internet bill every month instead of $160.
I am sure there are many other ways some of you are eliminating cable. I would love to hear about it.  Or let me know if any of these solutions work for you in the comments section.