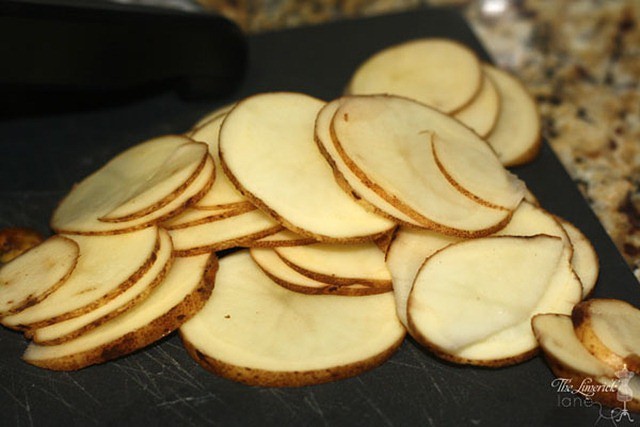 If you have been following me on Instagram, then you may have seen that I recently made homemade potato chips.  I'm currently trying to adapt a more clean diet to my lifestyle.  I don't want to eliminate foods that I love.  But I'm choosing to make them myself instead without all of the additives, preservatives and god knows what manufacturers put in our foods. My vice is actually sugary sweets not salt, but I came across an interesting recipe for potato chips and decided to adapt it to my tastes.  Not only is it a healthier version to store bought potato chips, but economical too!
Ingredients
Vegetable oil or olive oil
1 potato, sliced paper thin (peel optional)
1/2 teaspoon salt, or to taste
Directions
Slice potatoes very thin with a mandolin.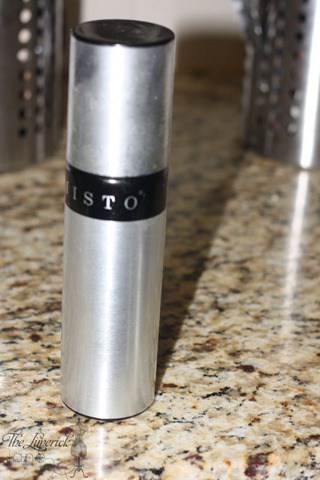 Spray oil onto both sides of the potato slices using a Misto Olive Oil Sprayer or something comparable .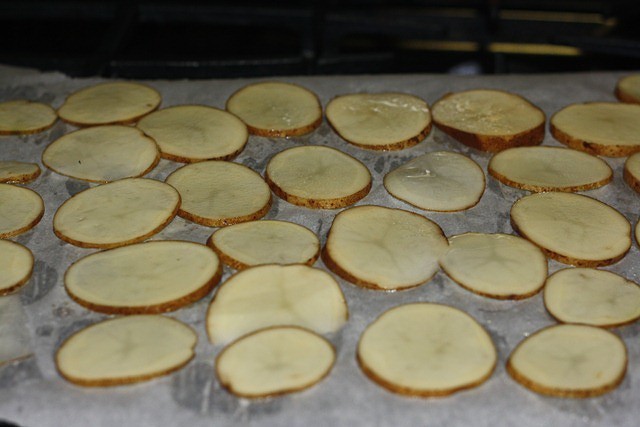 Arrange potato slices in a single layer on top of parchment paper. Be sure not to overlap the edges of the potatoes.
Place potato lined parchment paper on a microwavable plate. I tried to use a bakers rack and sparks began to fly. No bueno!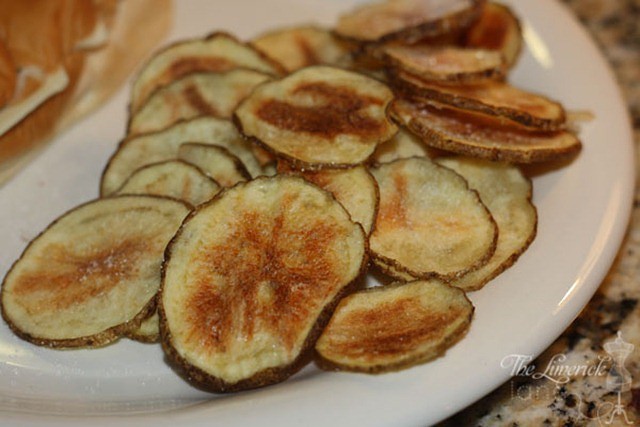 Cook in the microwave on high for 5 – 7 minutes, or until lightly browned (if not browned, they will not become crisp). Times will vary depending on the power of your microwave. Remove chips from plate, and toss with salt (or other seasonings). Let cool. Repeat process with the remaining potato slices.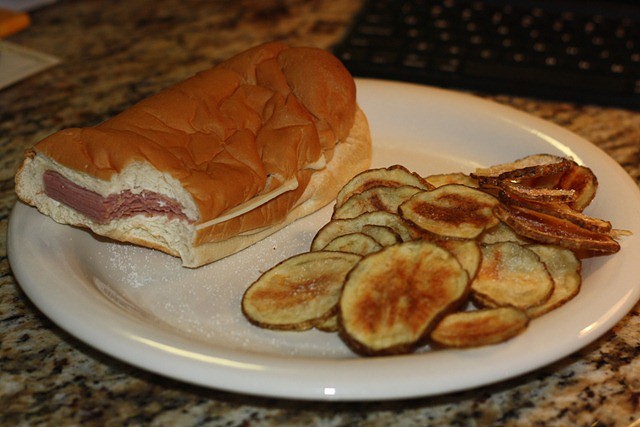 They tasted better than they looked.  They were delicious.  The key is to slice them really thin so that you get that potato chip crunch. One potato is all you need. This will keep you from going back into the bag for more.  Don't be heavy handed on the salt.  As you can see in the above picture I got a little carried away with the salt.  But you can always experiment with other toppings. A little brown sugar, smoked paprika, onion powder, mustard powder, garlic salt and pepper mix tossed with the chips fresh out of the microwave gives you a nice BBQ chip flavor.
I came across several chip makers that eliminate the parchment paper and make the process a little easier.  I'm definitely thinking about purchasing one.  But I seriously can not add another gadget to my kitchen pantry.