Remember the mouse pad I ordered last week from Ink Garden?? Well it arrived last week. I think it only took 2 days from the time I ordered to reach my doorstep.  I custom made my own mouse pad using The Limerick Lane Logo. I desperately needed a mouse pad because my desk is white and my mouse doesn't work on a white surface.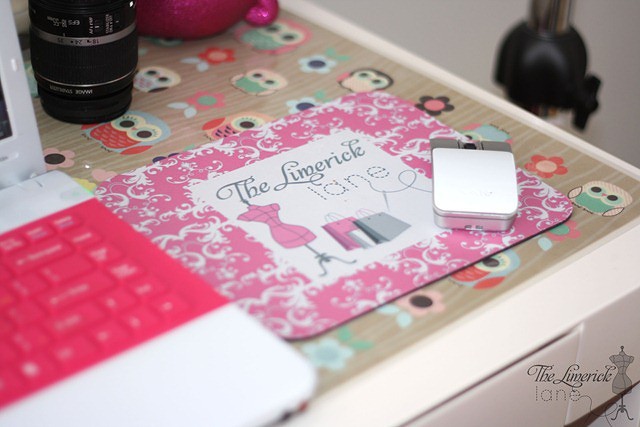 I really like how it turned out. Ink Garden has several great promotions going right now. You can design a custom mouse pad  just like mine for just $1.00! Choose from hundreds of designs and customize in minutes. Use Code: DOLLARPAD at check out. S&H not included. Cannot be used in conjunction with other offers. Exp. 11-13-2011.
Ok, so maybe you aren't in the market for a mouse pad. Ink Garden also has a deal where you can get 20 custom Holiday cards made for $3 plus shipping (around $4). Use code: PHOTO3 at Ink Garden through 11/10.

I was just saying on Twitter how I need to get back in the habit of sending friends and family cards. I used to send them for every occasion.  I did send some this Halloween and recently purchased some cute Afro-Centric Christmas cards to mail out. Let's not send our Holiday Greetings via mass text or email this year.  Let's say it with a card. Why not start with Ink Garden. It's such a great deal. I wouldn't pass this one up!