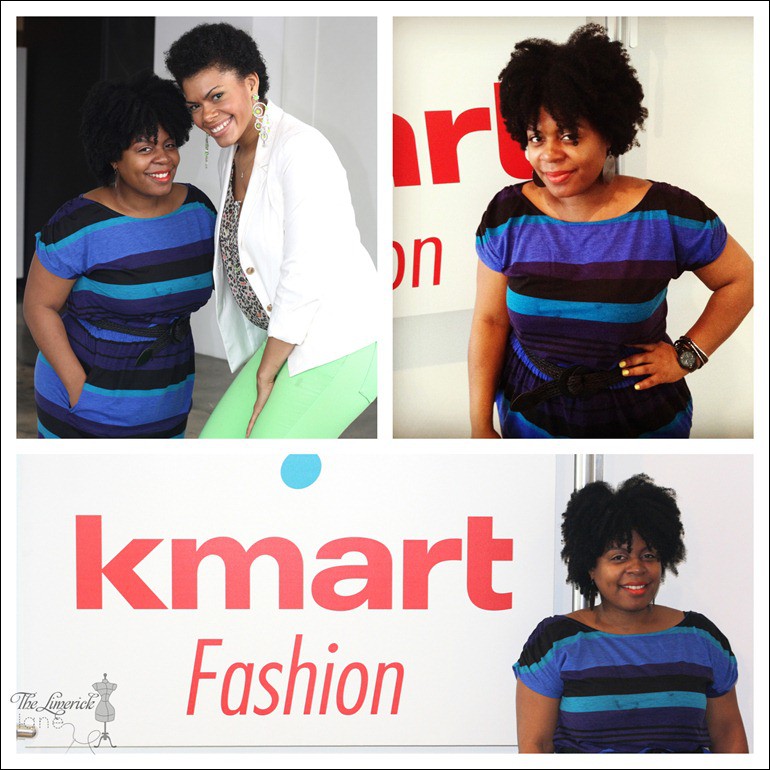 Top Left Corner: Me and Alicia from Chica Fashion
This season was my first time shopping for clothes in Kmart. I only stumbled across how great their clothes looked recently when I was headed to a birthday party. The subway stop I had to get off at was right on Kmart's doorsteps. I only went inside because I had to use the restroom. But I saw how cute their clothes were when I was on my way to the restroom.  I couldn't stop and shop right then and there because I didn't have time. Unfortunately, I can't just grab things and purchase anymore. I have to try my clothes on now. Those days are gone now. So I made it a point to come back to that exact Kmart and shop because it was so clean and organized.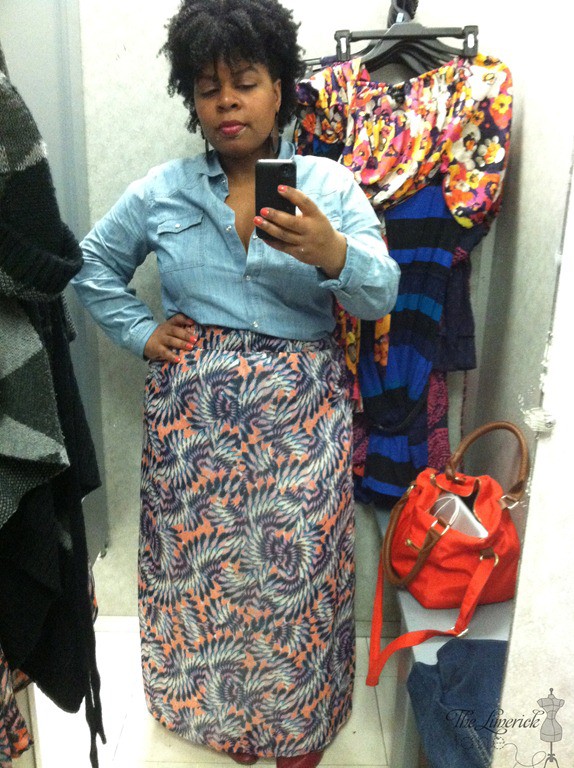 Trying on clothes at Kmart.
Last week I had the pleasure of attending the Kmart Fall Fashion preview. Although I can't show you any pictures yet (I was sworn to secrecy), I can say that their fall line is fire! Kmart wasn't afraid to use bold colors and prints for the fall season. The color combinations of the prints compliment each other well. The Kmart designers really paid attention to the details and construction of the garments. You will really be impressed with what they have produced for their fall line. I know I was impressed.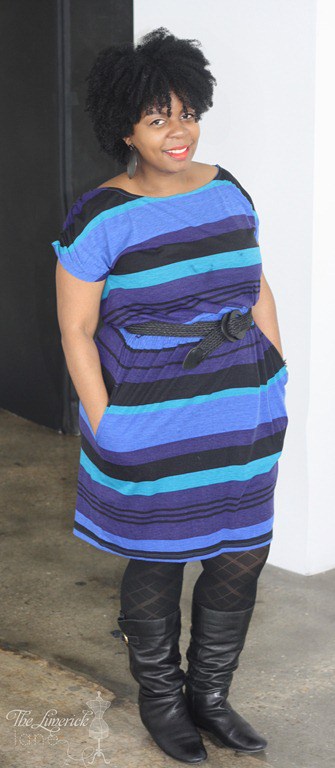 I actually wore the Kmart's Attention Women's Striped Knit Belted Dress to the event. It's currently on sale for $13.99.
Have you been in a Kmart lately to shop for clothing? Will you be checking out their fall line?