Courtney Natural Hair posted this week's regimen to strengthen the hair and add shine while decreasing shedding.  Sometimes her updates are very confusing, so bare with me. I'm going to break this down as best as I can.
Things you will need this week:
| | |
| --- | --- |
| Black Strap Molasses | Medicine Dropper and Bottle |
| Plastic Cap | Conditioner |
| Jojoba Oil | Castor Oil |
| Liquid Vitamin A, D, E | Peppermint Essential Oil |
| Basil Essential Oil | Vegetable Glycerin |
| Kinky Curly Knot Today | Spray Bottle |
---
Black Strap Molasses Treatment
Start the week off with a black strap molasses treatment. Do this in the day time on dry hair. If your hair is really short you shouldn't have to dilute the molasses, but if your hair is longer you may have to add water. It's very messy. Cover with a plastic cap. Put on an old shirt because it's so messy.  Leave molasses in hair for 1-2 hours, and co-wash it really really really well. Style as usual. Co-wash 2 more times this week.
---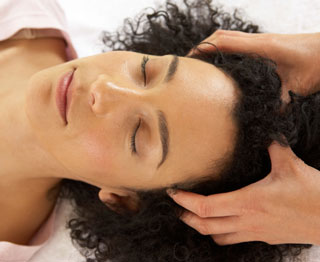 Scalp Treatment
Take dropper bottle and fill it up half way with jojoba oil, add 5 drops of peppermint essential oil, 5 drops of basil essential oil, and 1/2 dropper of liquid vitamin A, D and E. Fill the rest of the container with castor oil. Shake very well. Using your dropper, squeeze a few drops throughout your scalp and massage it in for at least 1-2 minutes. Do this 3 times this week.


---
Glycerin Mix
Vegetable glycerin & water spray bottle mix: add about 10 drops of basil and add about 1 table spoon kinky curly knot today mix well. This can be used for your baggy method. After spraying apply your favorite oil. Do the baggy method at least twice this week.
---
Unfortunately I have already washed my hair for the week. I'm going to try the above during my next wash day. I will update you here on my results.
If you still haven't ordered your supplies, you can order them from Vitacost.
Did you guys try Courtney's Protein Deep Conditioner I posted last week? How were your results?