Last week, the condom brand Trojan set up a hot dog cart in various locations in NYC giving away FREE vibrators. Whoa!! If you follow me on Facebook or Twitter, I gave you the locations and times of where the cart would be located.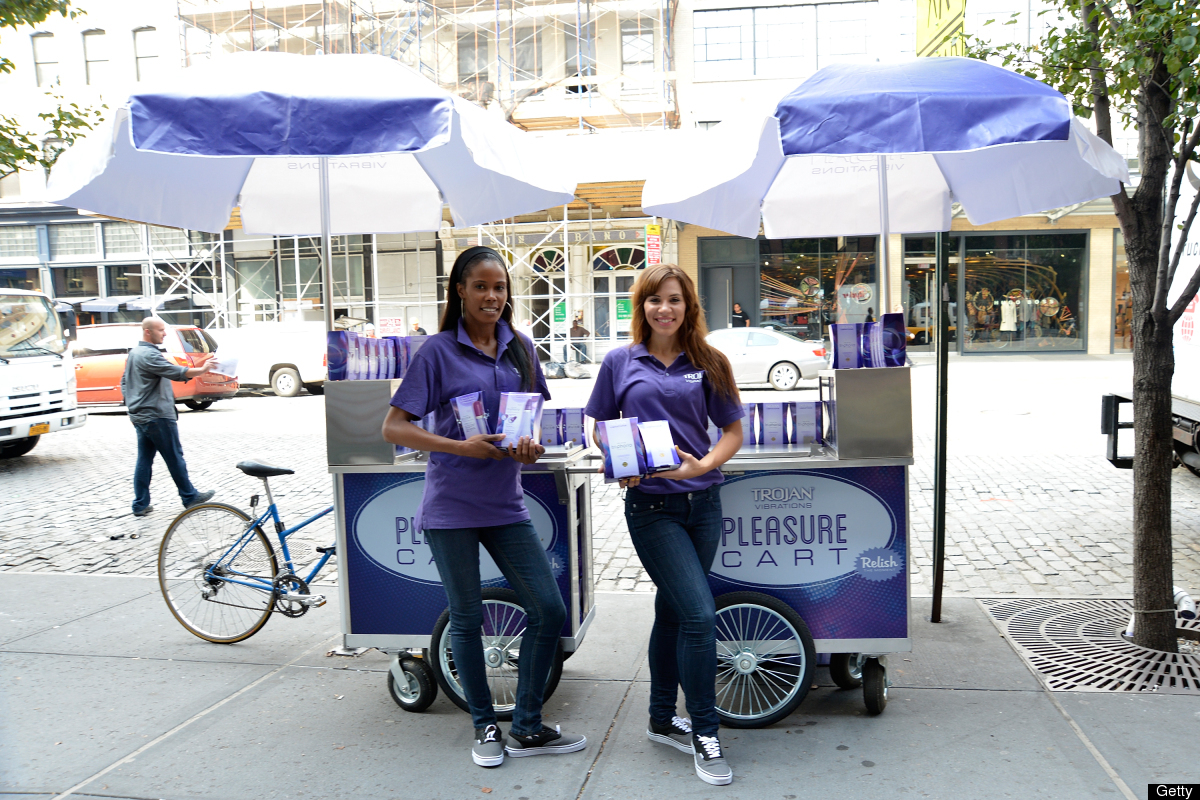 According to CBS, 4,000 Pulse (retails for $30) and Tri-Phoria (retails for $40) vibrators were handed out. Many pleasure-seekers happily waited as long as 45 minutes for the freebies. I probably would have waited 45 minutes too . *snicker*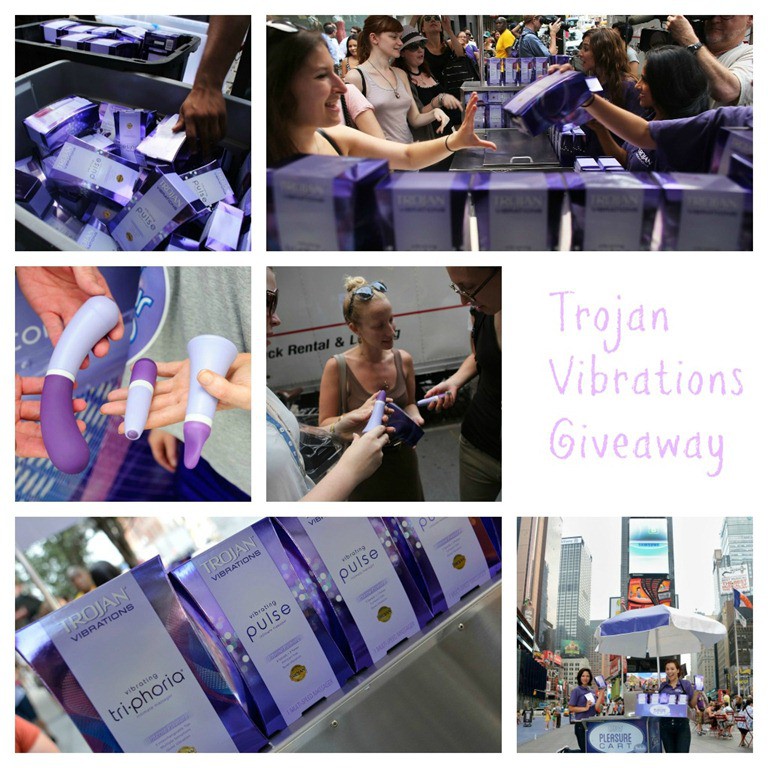 But I didn't have to because when I was at BlogHer last week, I made nice with the Trojan people and they gave me one. Yay me! Before you get your panties in a ruffle, they also gave me one to give away to one of my lucky readers. Yay you! (Well, one lucky you.)
So here is how the giveaway will work.  In order to enter, you will have to do the following:
Leave a comment on the blog telling me that you want to enter the giveaway.
Follow me on Twitter or like The Limerick Lane Facebook Fan Page. Whatever platform you choose, you must tweet me or leave a Facebook comment telling me that you want to win. 
The contest ends this Saturday, August 18, 2012, at 11:59pm.  I will announce the lucky winner on Sunday.
Good luck!

Source: Getty Images North America