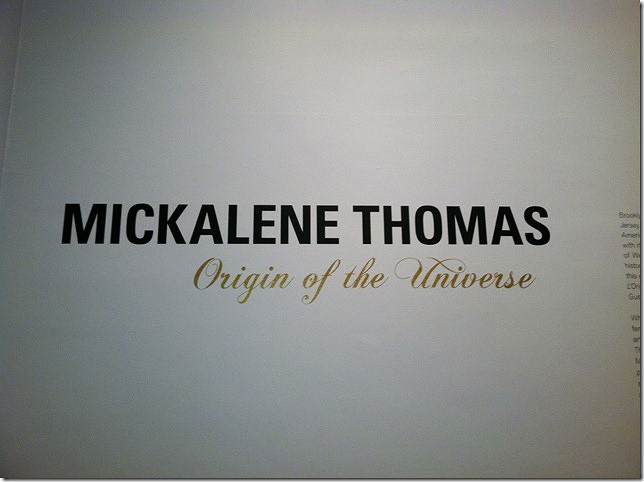 Yesterday I finally made my way down to Brooklyn to see the Mickalene Thomas exhibit at the Brooklyn Museum.  Of course I waited until the last day of the exhibit to see it.  (I'm always waiting until the last minute to do something.)  I have been meaning to see her work ever since I walked past a window at MoMA that featured her artwork.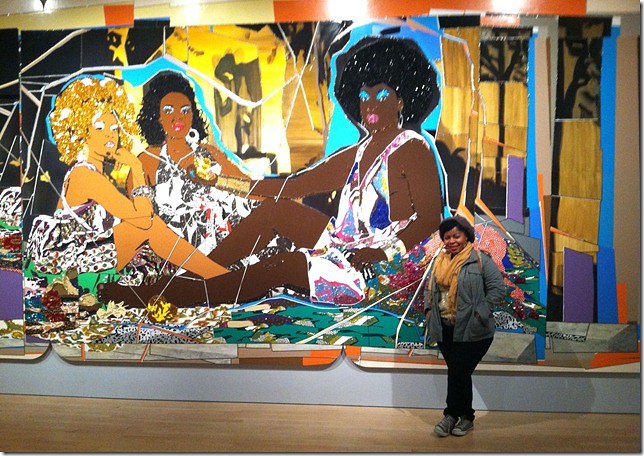 I remember walking past that window one late night and seeing a huge display of three beautiful black women with natural hair.  The image stopped me dead in my tracks.  I loved everything about it.  Her use of rhinestones gave it a beautiful texture and sparkle.  Since the museum was closed, I couldn't go in and inspect the installation further.  So I took a picture of the window and ran home to Google her. That night my love for Mickalene's art was born.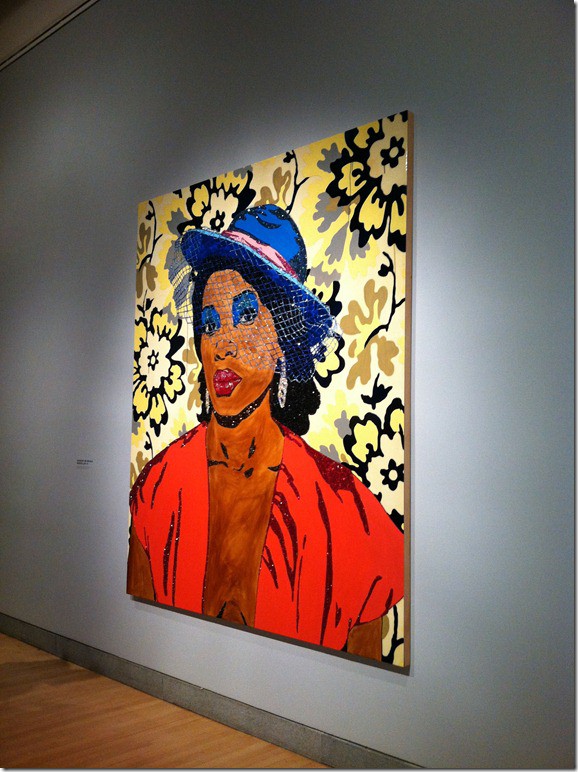 Mickalene Thomas is a Brooklynite who is best known for her use of rhinestones, enamel, and colorful acrylics embellishments. She has often used her mother, Sandra Bush, a former fashion model, as a muse in her work.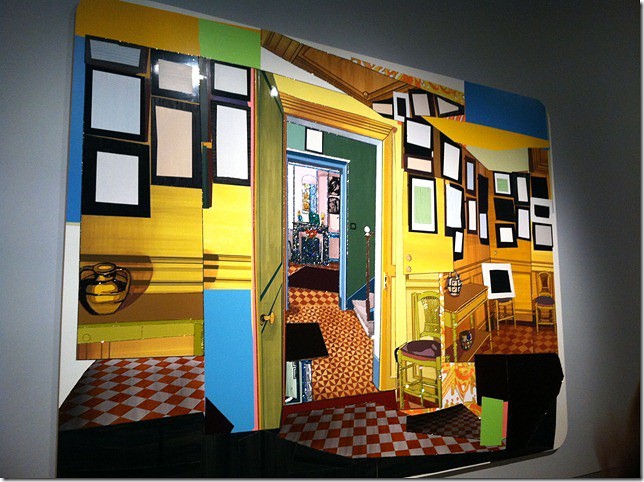 Origin of the Universe, is Thomas's first solo museum exhibition.  It highlights recent bodies of work that explore interior and exterior environments in relation to the female figure. There settings are often inspired by her 1970s childhood.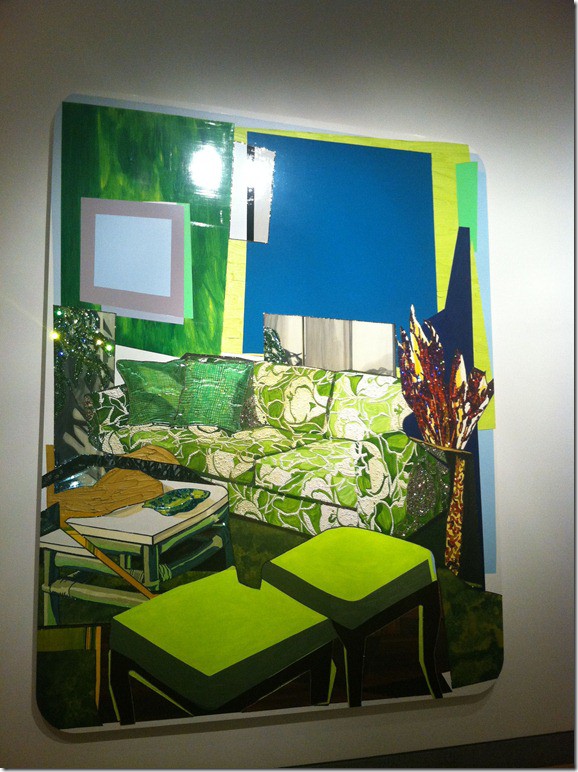 I also got to see Thomas's first short film, "Happy Birthday to a Beautiful Woman: A Portrait of My Mother." It's a 20 minute documentary about her mother where Thomas's asks her really tough questions about her drug addiction. "Mama Bush" as she is affectionately known was battling kidney disease during the filming. The documentary was amazing and gave me a better understanding of Thomas's work.