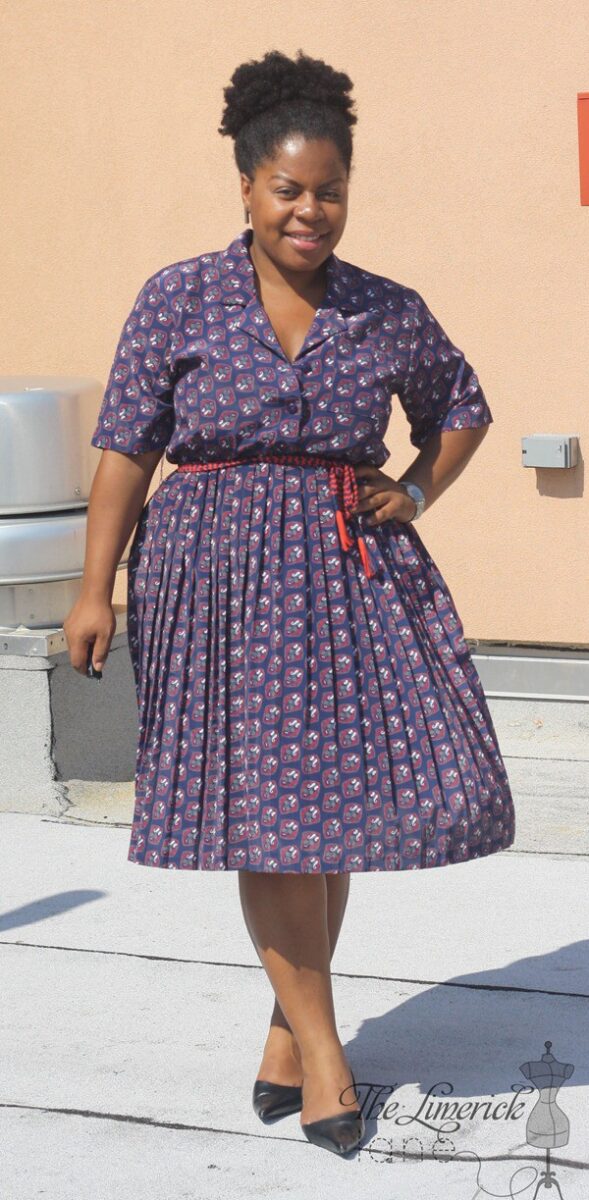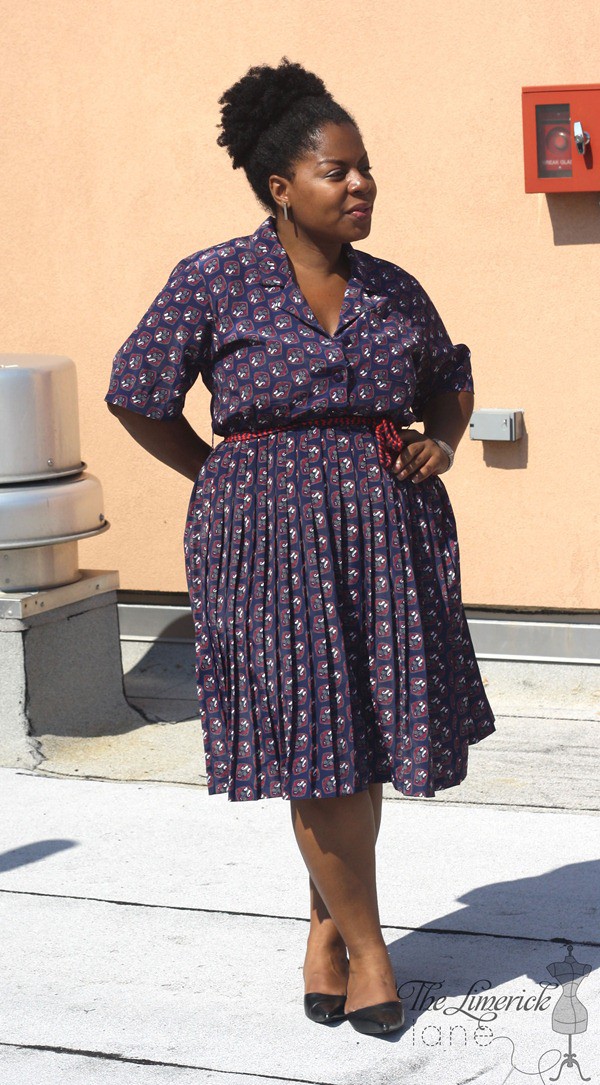 I had a business meeting the other day and wore the dress I purchased when I went thrift shopping with Inez of Style Chic 360. Out of all the things I bought that day, this one is my favorite.  It fits me very well since it is a petite dress. The proportions are just right. I normally wear really huge earrings but kept it classic with small sterling silver ones.  My shoes are a Chinese Laundry kitten heel shoe.  When I put them on, all I could hear was Evelyn from Basketball Wives talking about me. 
I'm sorry, but I live in New York City which requires trucking it up and down subway stairs all day long.  I'm not wearing stilettos.  And I see some of you walking in those sky high shoes that clearly hurt your feet because you are walking all kinds of crazy.  Just the other day I was standing in front of the 7-11 talking to a friend on the phone and this chick walked by wobbling.  The lady next to me who didn't speak any English was witnessing my same view.  We both looked at each other and could only shake our heads out of agreement that what we just saw was crazy and didn't make any sense.  Kudos to you if stilettos don't hurt your feet and you can do summersaults in them. More power to you.
Any who, I thought the kitten heels complimented the Mad Men look I was trying to achieve.  Granted this outfit doesn't channel the sexiness of Joan, but I think I'm pulling off Betty (I'm still on Season 3) quite well.  I added a rope belt that I borrowed from another dress.  The dress originally had shoulder pads in it but I removed them.  I truly do regret removing them. I thought it added to the dress.
Here I am acting a fool.  If you know me, then you know this isn't out of the ordinary and that I'm quite silly. Oh…and please excuse my scowl in the pictures. The sun was in my eyes. One day I will learn to take a decent picture of myself.  I'm great at taking pictures of others, not of myself.