I have been M.I.A. for a bit.  I have been crazy busy trying to get my life together. LOL. Now that I'm headed in the right direction, I just wanted to update you on a cute manicure that I found browsing the net.  I owe you one since I missed last Monday.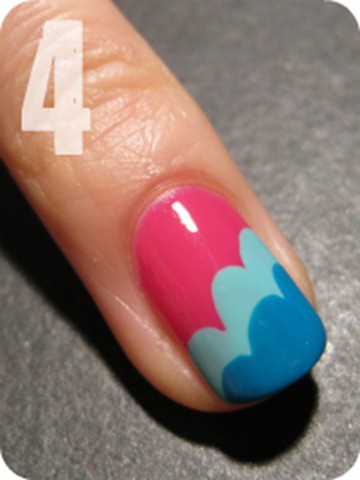 It's a cute cloud design tutorial by Nailside. And it looks super easy.  I may have to try it myself.  Who am I kidding? I'm doing good with just a basic manicure.  I don't have the patience to let my nails dry enough to do a design.  But maybe you are better than me.
I'd love to know if you try it. Send me a picture and I will post it.

Image via Nailside