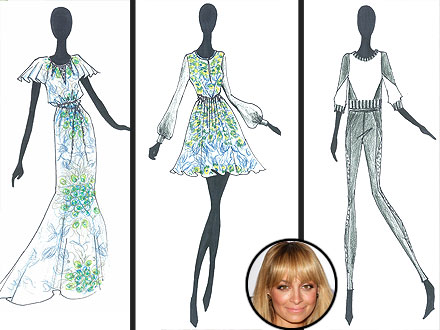 Most of you know that Nicole Richie is one of my style muses. If you don't know, then now you do! I have posted about her several times on this blog.  So of course I was too geeked when I found out that she is designing a collection for Macy's Impulse.
The collection is launching in September and will be sold in 100 select Macy's stores as well as online. It will include Nicole's signature style of flowy fabrics keeping to the aesthetic that she uses in her House of Harlow 1960 and Winter Kate collections.
Who would have thought the girl who was a walking fashion disaster during her stint on The Simple Life would turn into such a fashion maven? I can't even be mad.  Get your money girl!
To see more about Nicole Richie's upcoming collection, check out the full story on WWD and take a look at the recently released sketches.