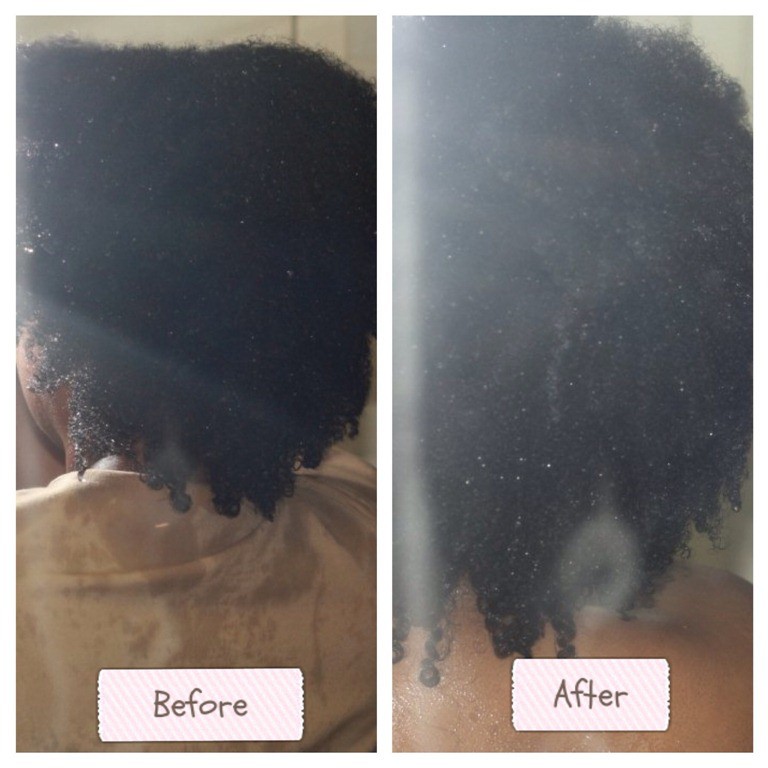 I just wanted to check in and let you know how my hair growth challenge was going.  Sorry about the fuzzy iPhone pictures.  I'm not an expert in bathroom photography, but I tried.  I think you can see some growth in the comparison pictures.  Both pictures were taken right after a washing, conditioning and detangling.
I'm still doing the Courtney Hair method as outlined here. I have nothing but good things to say about her method.  I would have never thought to incorporate vitamins and essential oils into my conditioners. Nor creating my own scalp massage oils.  I'm really learning that the more natural the product the better it is for your body (inside and out).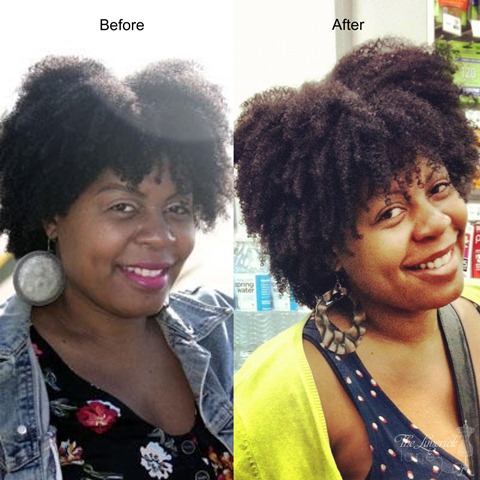 The above pictures are of my hair in a "wet & go" and a puff. I definitely see growth in these pictures. There is more fullness too.  I'm going to continue to do the Courtney Hair Method.  It is working for me and why ruin a good thing.
Have you ever doctored up your store bought conditioner with additional ingredients?