I finally got to wear my new "hooker heels" that I bought from Payless last week. These shoes are what I like to call "Dinner & a Movie" shoe. They aren't made for walking!!  They are made for sitting hence dinner or a movie.   Unfortunately I didn't last too long in them.  I may have gotten three hours in them at most.  Why? Because it was clean up day at my job and it involved running around the office all day.  Uggghh! Well at least I had some low riders to change into.  But I thought the pairing with my skirt was a perfect match.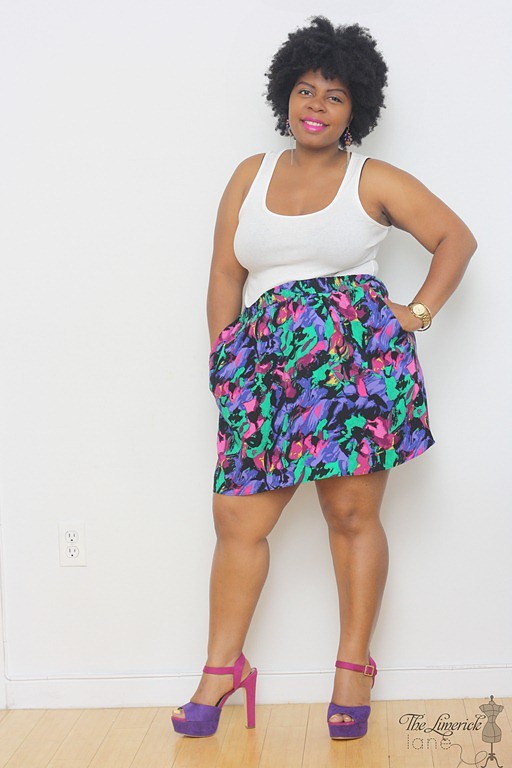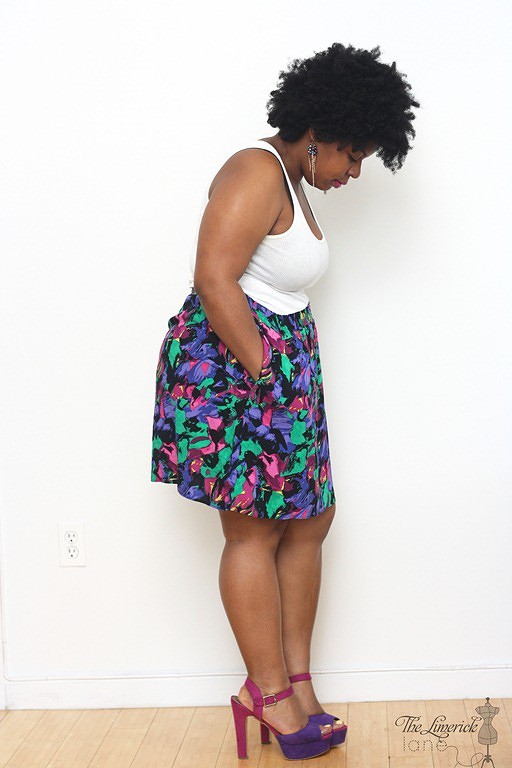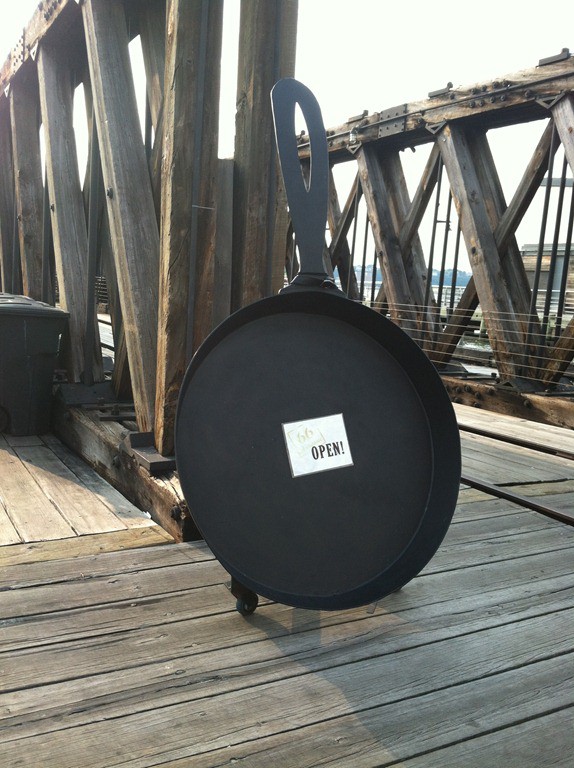 After work I joined my friends at the Frying Pan on Pier 66 to celebrate our pal Tracey's 30th Birthday Anniversary Party.  The Frying Pan is a boat turned restaurant.  It's actually a lightship that is docked at the pier.  It is such a cool spot to hang out with friends by the water and drink.  The place gets busy so getting there early is a must.  Some of my friends waited an hour in line to get in.  Somehow I was the first to arrive and I never get anywhere on time.  I walked 30 blocks there from work and thought it was going to take me forever, but it was fast walk.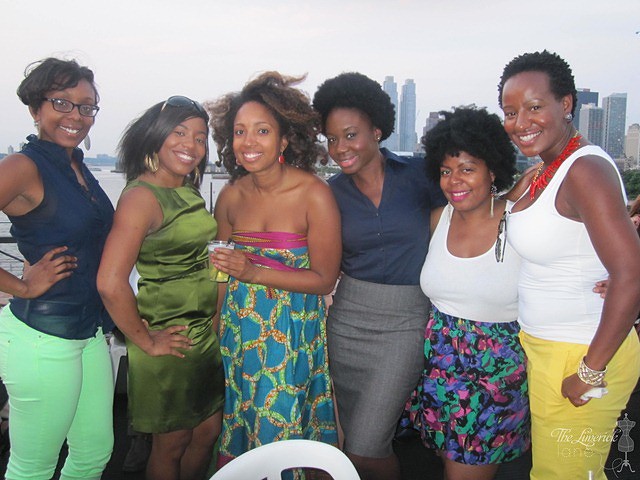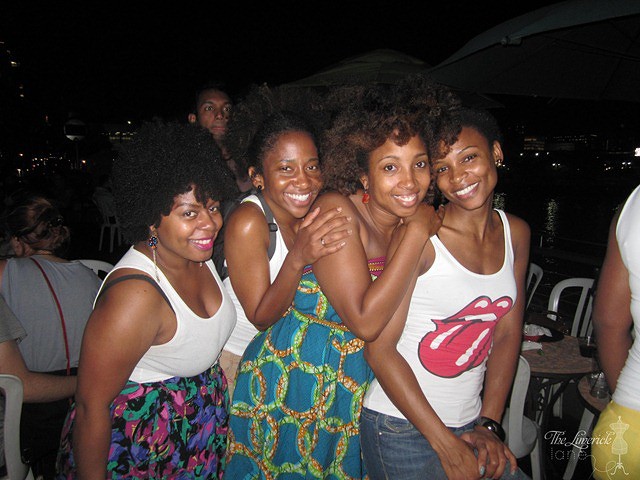 It was a great night had by all.  I didn't get home until midnight.  I never hang out late on a school night!  And I acted like I didn't want to get up to go to work this morning.  I am thankful for summer Fridays!  I was back in bed within a couple of hours.
Outfit: Aeropostale Boy-Beater | Target Skirt | Payless Shoes | H&M Earrings